Scroll Down for Jewish Community Visitor Information
Student Observation Visits for Credit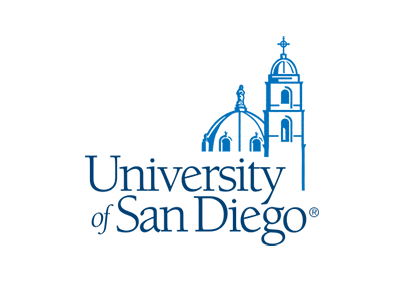 Beth Jacob receives many requests from local college students to observe our prayer services for school assignments. We try to accommodate as many as we can.
Procedure for Students:
Please send email request to office@bjsd.org.
Include a copy of your valid photo student ID
Provide the name of your course.
Provide Professor's name and contact information
Describe your assignment and when it is due.
Once your information is verified, we will contact you to coordinate your visit. Thank you.
---
---
Community Resources and Visitor Information
RESTAURANTS & EATERIES (KOSHER)
Moishe's TAKEOUT Grill @ Beth Jacob Congregation

Sunday, Monday, Tuesday, Wednesday

4:00-8:00pm
Call to confirm OUTDOOR DINING & TAKEOUT - MUST PRE-ORDER (619) 817-5914
4855 College Ave.
S.D., CA 92115
Hamburgers, Hot Dogs, Falafel, Shwarma, Schnitzel, etc


Kosher Supervision: Vaad HaRabbonim of San Diego
Moishe's Pizza and More - OUTDOOR DINING & TAKEOUT Thursday 4:00-8:00PM
Call to confirm - OUTDOOR DINING & TAKEOUT

(619) 817-5914


4855 College Ave.
S.D., CA 92115
Cheese Pizza, Fish & Chips, Soup, Fish Burrito, Fries, Drinks
Kosher Supervision: Cholov Yisroel - Vaad Harabbonim of San Diego
---

---
NEW!


Botanic Burgers @ the JCC

Ralphs - College Area
(General supermarket with large selection of kosher/pareve cakes and cookies, dairy cookies, sliced loaf cakes, mini bagels, rolls and more)
6670 Montezuma Rd
San Diego, CA 92115

Vons
6155 El Cajon Blvd.
San Diego, CA 92115

Ralphs - La Jolla
(The Kosher Experience w/ Shabbos take out food)
8657 Villa La Jolla Drive
La Jolla, CA 92037
---
REAL ESTATE
Homes for sale within the College Area Eruv.
---
HOTEL ACCOMMODATIONS

Beth Jacob Studio Apartment - One unit only (very limited availability)
$100/night (pre-paid)
2 Twin beds, 1 Full sleeper sofa, full bathroom with tub/shower, a full size refrigerator/freezer, microwave
4855 College Ave.
San Diego, CA 92115
619-287-9890
office@bjsd.org
In Eruv
---
ORTHODOX JEWISH SCHOOLS
---
MIKVAH
Mikvah Israel (by appointment only) -
PREFER 24-48 hours notice.
Mikvah Israel
San Diego, CA 92115
Keli Mikvah
On Beth Jacob Premises
4855 College Ave.
San Diego, CA 92115
---
ERUV
College Area Eruv, Inc.
---
GIFT STORES
Hatikva
7964 "C" Arjons Dr
San Diego, CA 92126
Sun, September 26 2021 20 Tishrei 5782